Christian Education for Youth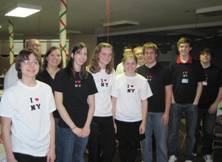 WELCOME ...
to youth fellowship at First Presbyterian Church of Westerville. We are currently restructuring our program with both Middle School and Senior High youth.
We also encourage youth to become active participants in the full life of the church.
For a current schedule of Youth Activities chick here.

For more information about upcoming activities, please contact Rev. Hicks.