Delaware County Habitat for Humanity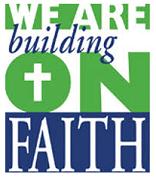 Delaware County Habitat for Humanity is supported through contributions of time and talents by church member volunteers. FPC volunteer efforts are focused through the Westerville Habitat Partnership (WHP), the fundraising/coordinating arm for Habitat. This partnership includes FPC and five other Westerville Area churches. Many FPC congregation members participate in two major annual events:
The Annual "Tapestry of a Town" -- a walking tour of Historic Westerville included included 9 houses and buildings this year. Participants are able to decide which sites to visit and in what order. At each site guides provide information about their site and answer visitor questions.
The Annual "Progressive Christmas Concert" -- a walking tour of three historic Westerville Churches where a brief seasonal concert is provided by WHP church choirs and musicians. The walking portion is guided and transportation is available for those unable to walk. This year over 500 tickets were sold and over $10,000 raised for Habitat by this popular program.
Member volunteers also particiate with their time and talents in Habitat home construction projects.