Dine In With Nine
Every 2nd Friday of the Month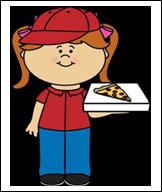 Eating at home but still gathering together, thanks to Zoom.
We each order from our favorite restaurant and pick up our meal or have it delivered at home. Then we will have a Zoom gathering to discuss our choices and catch up with our church friends.

Zooming is easy – at 7:00 pm on Friday, click on the email link that we will send you. Then click on "Open Zoom." It helps if you have a camera on your computer, but you do not have to have one. You can also attend a Zoom meeting using a smart phone.

Contact Jim Hines or Bob Place to get help or to say you're in!
"As much fun as you can have in a pandemic!"