Discovery Zone
Wednesdays, 5:00-7:00 pm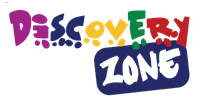 Discovery Zone meets each Wednesday during the school year and is for children ages preschool through 5th grade. This year our program will use the "Growing in Grace and Gratitude" lesson plan from the Presbyterian curriculum. Come join us as we engage in Bible Study, fun and a meal.

Adults are welcome to join us for dinner at 6:30pm.

We hope to see you and your kids as we learn about God and enjoy time in God's presence.