Farmers' Market Ministry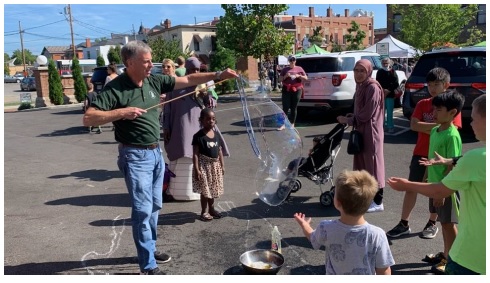 The Farmers' Market has returned to the city parking lots next to the church and First Presbyterian is providing fun activities for the children of market shoppers.

Led by Rev. Heather Hicks, volunteers from our church have staked out a place on our church lawn for games, art projects, and other fun things for kids to do. This is proving to be a wonderful way for our church to engage the community.

Thanks to the volunteers who have helped with this ministry so far. We will need more volunteers throughout summer. Volunteers can sign up for a two-hour shift from either 8:30 a.m.-10:30 a.m. or 10:30 a.m.-12:30 a.m. Sign up sheets are in the Sign-up book in the Gathering Area. You may contact Heather for more information.