It's Picture Time Again!
Tuesday April 10, 2 p.m. - 8 p.m.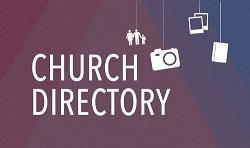 The Deacons are planning to put together a new picture directory for our church and we want everybody to be included.
The picture directory is a wonderful way to identify and get to know
our church family. It is also an excellant chance to update your
family photos.
Photo sessions will be scheduled for April 10 and Wednesday April 11,
from 2:00 pm to 8:00 pm. To reserve your date and time click here.

Make Your Reservation Now