It's Picture Time -- Last Chance
Wednesday June 27, 1 p.m. - 7 p.m.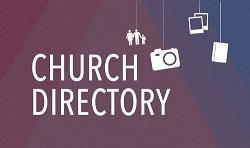 LAST CHANCE!
Did you forget to have your picture taken for the church's new picture directory? Perhaps circumstance prevented you from scheduling a sitting before. Well now you have another chance to make an appearance in the next directory.
Additional photo sessions will be scheduled for Wednesday, June 27,
from 2:00 to 9:00 pm. To reserve your time click here.

Make Your Reservation Now