Time to Relax
Sunday April 28, 11:30 a.m. - 12:30 p.m.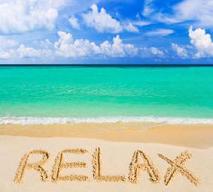 Stressed out? Tense? Need to relax, take it easy, and de-stress?
The Health Ministry Team will offer a ―spa moment on April 28. You're invited to join us for a light lunch, followed by about an hour of relaxation activities. We'll participate in three demonstrations of techniques designed to reduce stress and tension and to enhance your health—naturally.
Come to experience thumb-nail sketches of Qigong (Beckey Stamm), Tai Chi (Ken Bonvallet), and Guided Meditation (Dorothy Driskell).
We'll gather in the Fellowship Hall right after worship on April 28, have that light lunch, and enjoy about an hour of peace. Sign up on the sheet in the Activities Binder in the Gathering Center and join us for fun and relaxation.
With questions, contact Beckey Stamm.