Family Fun At Lynd's
Sunday Oct. 13, 5 p.m. - 6 p.m.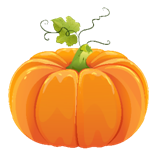 All families and kids are welcome to join us for a family fun night at Lynd's Farm at 9090 Morse Rd., Pataskala 43062.

We will meet at the farm at 5pm for a group photo before enjoying the activities. They may include pumpkin picking (price varies), wagon rides ($3), a corn maze ($11), and other fun.

Families are asked to pay for themselves. Come and enjoy a great time.

For more information, please contact Heather Hicks.